QAI's California-based facility has partnered with BSI to offer electrical safety approvals under the CB Scheme Program

Rancho Cucamonga, CA – QAI Laboratories is proud to announce the cooperation with BSI, the business improvement company, that broadens the service offering of both companies for the international market. As a National Certification Body (NCB), BSI has approved QAI's laboratory in Rancho Cucamonga, CA as a certification body testing laboratory (CBTL) under the IECEE CB Scheme program for a wide variety of electrical products.
Through this partnership with BSI, QAI's laboratory in Rancho Cucamonga, CA is able to provide testing and certification of electrical products including lighting, industrial controls, medical equipment and measurement and laboratory equipment for the international market.  QAI will provide localized service to BSI's customer base in North America, leveraging QAI's NRTL and SCC accreditations, as well as a wide scope of testing capability for physical and mechanical properties, fire testing (Steiner tunnel flame spread, flammability, radiant flux, combustion, fire resistance), and field evaluation services.
QAI will draw on BSI's vast knowledge and experience providing testing and certification services for a wide array of products for international markets to provide a global solution to QAI's existing clients.  Both company's expect this partnership to offer 'one-stop-shop' services to more clientele while maintaining the service levels that our customers have come to expect.
IECEE CB Scheme is highly regarded in the industry because:
Cost savings (Elimination of multiple testing, except for national differences)
Consistency in supplier assessments
Increased speed of testing and certification (Due to harmonized standards)
More universal product recognition
Direct acceptance by the Authorities in many countries
Direct acceptance by the Retailers and Buyers
A global solution for a global market
"We're thrilled to have an opportunity to partner with QAI to provide our clients access to their industry-leading expertise and world-class facilities," said Paul Turner, Technical Product Manager, BSI. "With recent world events, factories and facilities around the globe have been closed, or working at limited capacity, and shipping logistics have been similarly challenged – by having this new testing lab close to many of our key clients, we will be able to continue to serve their needs."
"It was quickly evident that BSI shares QAI's customer-centric focus and values of quality and integrity. This partnership will leverage our combined expertise and geographical footprint to provide global product approval solutions. Our respective customers will gain immediate benefit from our extended service offerings and localized support. QAI is extremely proud to formalize this partnership with a well-respected and trusted brand such as BSI," –  Kent Adamson, President, QAI
This cooperation will significantly benefit clients who want to have their products certified globally, under a framework accepted by over 50 countries, breaking technical and special barriers.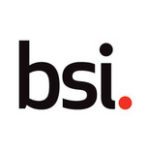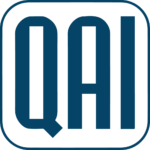 About BSI
BSI is the business improvement company that enables organizations to turn standards of best practice into habits of excellence. For over a century BSI has championed what good looks like and driven best practice in organizations around the world. Working with 84,000 clients across 193 countries, it is a truly international business with skills and experience across a number of sectors including aerospace, automotive, built environment, food, and healthcare. Through its expertise in Standards Development and Knowledge Solutions, Assurance, Regulatory Services and Consulting Services, BSI improves business performance to help clients grow sustainably, manage risk and ultimately be more resilient and trusted. To learn more, please visit: www.bsigroup.com
About QAI
QAI Laboratories is a leader in certification, testing and inspections of products for manufacturers and retailers. Their registered certification logo provides officials and consumers assurance that products certified by QAI meet the standards referenced on the label. QAI strives to provide its clients with timely and tailored product approval services to meet their individual needs. For more information about QAI, please visit our website or contact our office to speak to a representative. www.qai.org